Wednesday, August 15, 2018 / by Gabby Bauer
King County & Eastside Home Sales Report
The Story is now INVENTORY!!! In July, the number of total active listings went up to 47.65% from July of 2017. The Eastside inventory increased of 46.98%
Inventory has started to rise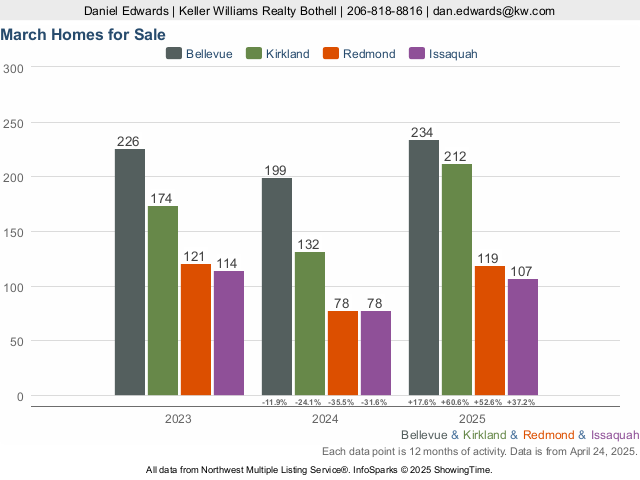 According to our King County Home Sales Report pending sales across King County also showed a decrease of 10.91% and Eastside pending sales declined to 21.36%
In July, King County Closed Sales saw a decrease of 5.81% Eastside closed sales also decreased by 6.55%. The median house sales price in King County was up 5.01% over last year to $629,000. In July the and the median home price grew by 7.31%.
For additional details, see the July raw numbers from the Northwest Multiple Listing Service: NWMLS-July-2018
Market Action Index
For our King County home sales report market activity has declined in July but has show signs up positive growth in April. See above Market Action Index (a gauge of market activity). Buyers affordability remains high, with interest rates around 4%!
Median Price for Key King County Cities
Bellevue: $899,450 up 12.4%
Kirkland: $760,000 up 14.3%
Redmond: $780,000 up 9.1%
Seattle: $700,000 up 14.8%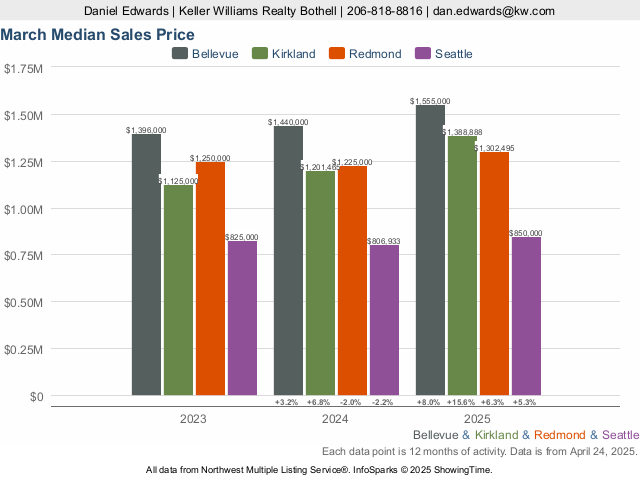 Also, be sure to check out the national real estate trends at Realtor.com. If you compare the national picture against this months home sales report, you will see that King County and the Eastside are top performers!
What does this mean for home sellers?
I know I sound like a broken record but WE NEED INVENTORY! Currently, we show less than one month of inventory, making most of King County a strong seller's market. We need homes to sell! Price your home right and have a great plan! The houses closest to Bellevue are likely to sell quicker. Look closely at your housing goals, as now may be the time to sell. If you're curious about the value of your house, please click here for a complementary market analysis of your home.
What does this mean for home buyers?
With the winter season around the corner and the holidays too there may be fewer buyers in the marketplace. However the continued reduction in inventory will keep competition stiff for many desirable neighborhoods. See our post on bidding wars. Get pre-approved by a qualified mortgage professional and understand that you are up against multiple buyers, so be sure to keep your options open and eyes on the market. If you find something that meets your needs you may be paying between 8-10% above asking price. WARNING Interest rates will rise.
According to Bankrate Today rate shows 4.73%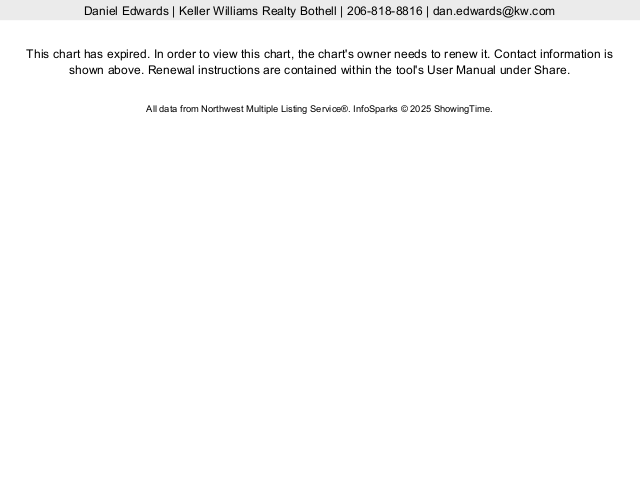 Home Sales in King County
Below are links to homes available for the King County communities of Bellevue, Issaquah, Kirkland, Seattle, Redmond, and Sammamish. Just click on the link to your neighborhood for the complete breakdown for the week of 08/09/18.
I hope you find this home sales report useful. Please share with your friends. To find out how much your home is worth in today's market, please click here for a complementary market analysis of your home. And if you are interested in selling your home for top dollar, in the shortest amount of time, please contact me anytime at 425-200-4093, or click here to send me an e-mail requesting further information.